Hi,
after latest updates...arround 1-2 weeks ago, I do recognize, that my passwort in terminal isn't always accepted.
I did cross-check and it is defefintely not the keyboard or high-caps to cause it. Currently I'm using tilix but I also checked with other terminals, same results.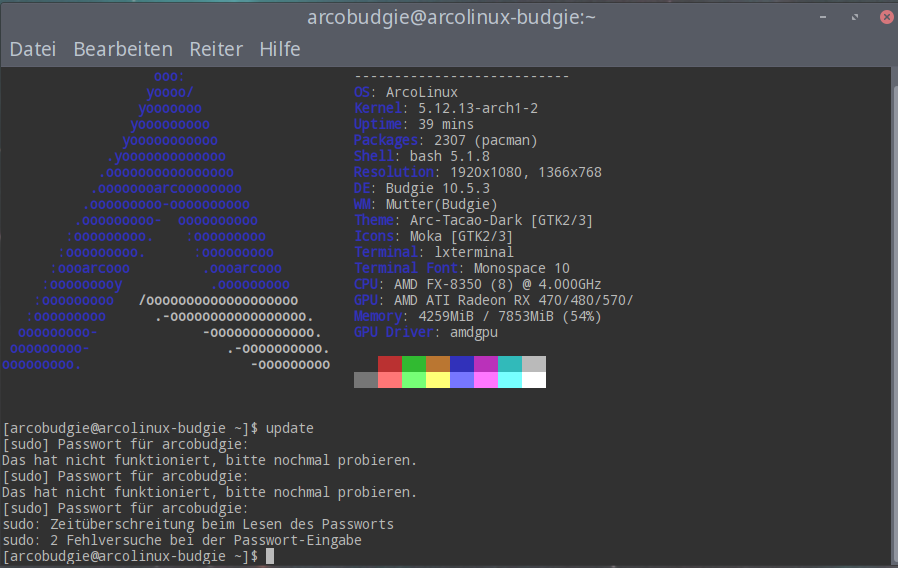 In most cases it happens after I do regular terminal update, where the passwort is accepted. Also restarting the system helps in most cases.
Is there something locked probably?
Thx